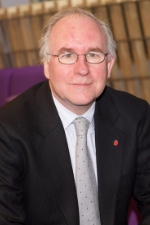 Bob Downes Chairman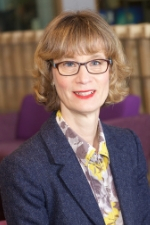 Franceska van Dijk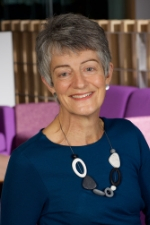 Nicola Gordon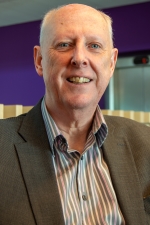 Martin Hill
Craig Hume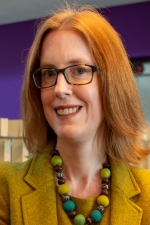 Julie Hutchison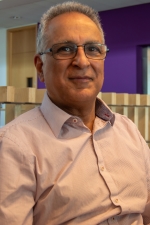 Dr Harpreet Kohli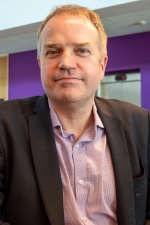 Philip Matthews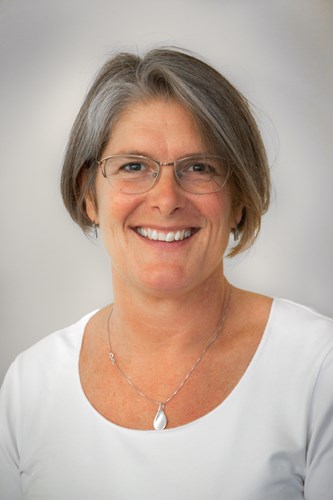 Nicky Chambers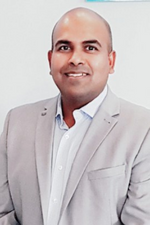 Dr Vinay Mulgundmath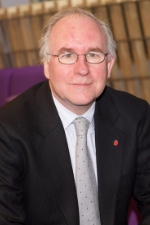 Bob Downes Chairman
Bob Downes took up the role of Chair of the Scottish Environment Protection Agency in January 2016. He is deeply committed to the role of technology in improving our society and believes there are significant benefits for our environment and prosperity. He is also Chair of CENSIS, an innovation centre for sensors and imaging systems. 
In February 2018 Bob joined the Board of Ofcom, the UK's communications regulator, and in May 2019 he was appointed Chair of the Independent Oversight Board (IOB), the review body in Irish telecoms.
In addition, Bob is a Non-Executive Director with KUBE Networks, a digital services business, and until recently, was a Non-Executive Director with the Scottish Government.  
Bob also chairs Cryptic, an innovative leading edge arts production house. He is a Trustee of the Mackintosh Campus Renewal Appeal for Glasgow School of Art.  He is an Advisor to a number of fast growth technology companies. 
Formerly, Bob was a Senior Executive with BT Group and the Conran-Roche Group in London.
Registered Interests for Bob Downes
Back To Top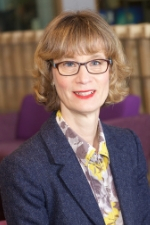 Franceska van Dijk
Fran helps companies to become more effective sustainability leaders and to manage risk and opportunity to build lasting value. She is a partner at sustainability consultancy One Stone Advisors Ltd, a founding B Corp, and is part of a team rolling out the B Corp concept in Scotland. Fran was a Research Manager at ENDS Carbon and a senior consultant at SustainAbility Ltd.
Fran holds an MA in Archaeology and Anthropology from the University of Cambridge and an MA in Environmental Management from the European Association for Environmental Management Education. She served on the board of the Macaulay Land Use Research Institute from 2004-2011.
Registered Interests for Franceska van Dijk
Back To Top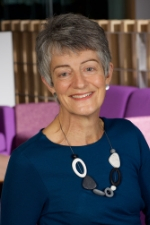 Nicola Gordon
Nicola, a chartered engineer, has welcomed the opportunity to contribute to Scotland's future as a member of the board of SEPA. She holds a number of non-executive roles in the public, private and voluntary sectors. She has been Lay Chairing Member of the Judicial Appointments Board for Scotland since 2017 and is also Chair of the Strategy Advisory Board at Heriot-Watt University's Institute of Petroleum Engineering. She serves on the boards of Arts & Business Scotland, Edinburgh Printmakers and the Scottish Oil Club.
Formerly, she spent many years with Shell in the international oil and gas industry. As a senior leader, she developed and implemented strategy, partnered with government in Denmark and Norway and led business improvement programmes. She led teams running the UK's Brent field and also Norway's Ormen Lange development which still supplies 20% of UK gas demand. She was the first woman in Scotland to be awarded a degree in Petroleum Engineering.
Registered Interests for Nicola Gordon
Back To Top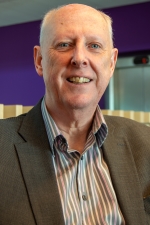 Martin Hill
Martin Hill  is a retired health service senior manager and former NHS Trust Chief Executive, currently working as a freelance management consultant with particular interests and experience in strategic planning, programme management and executive coaching. He is also currently the Scottish Secretary of the Institute of Healthcare Management and a Non-executive Member on the Boards of NHS Lothian and the West Lothian Integration Joint Board. 
He holds a First Class Honours Degree in Social Sciences (Geography), with particular relevance to climate change and sustainable development. He also holds the Diploma of the Institute of Healthcare Management and is a Companion of the Institute.
Registered Interests for Martin Hill
Back To Top
Craig Hume
Craig heads up Ayrshire-based Utopia Computers, he is a seasoned public speaker and tells the computer manufacturer's story nationwide. From their humble beginnings starting as a market stall to being hailed as a leading, international technology provider who works with some of the biggest names in tech, science and entertainment. The firm is known for its innovation, disruptiveness and family-based culture. 
He's also a Living Wage champion, working directly with the Scottish Living Wage leadership team and recently being invited onto the Living Wage UK commission. 
Craig joins SEPA with the belief that now is the time for businesses to unite behind SEPA's One Planet Prosperity Strategy. 
Registered Interests for Craig Hume
Back To Top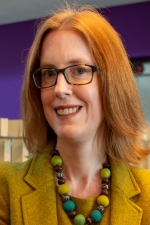 Julie Hutchison
Julie has a background in law and a broad range of cross-sector and communications experience.  She supports charity boards on matters of governance and policy in her role as Charities Specialist at Aberdeen Standard Capital.   
Julie was formerly Chair of the Review of Governance of NHS Endowment Funds in Scotland. Her public sector experience also includes a role with OSCR, the Scottish Charity Regulator, where she co-authored new regulatory guidance.   
Formerly, she was a trustee of Youth Scotland, finance committee member of the Lake District Calvert Trust and committee member of the UK Sustainable Investment and Finance Association.  She guest lectures at various universities on themes ranging from cross-sector working to investment policy matters.  
Julie holds a First Class degree in Law from the University of Edinburgh and a PgC in Sustainable Leadership from the University of Cumbria. 
Registered Interests for Julie Hutchison
Back To Top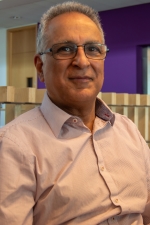 Dr Harpreet Kohli
Harpreet retired in 2017 as Director of Public Health (DPH) and an Executive Board Member of NHS Lanarkshire. He has extensive experience of working in public health including health improvement, health protection, and health service improvement. 
After completing his medical degree at Edinburgh University, Harpreet undertook GP and then public health training. He worked as a consultant in public health in Lanarkshire and NHS Quality Improvement Scotland. He returned to Lanarkshire in 2008 as DPH to head the public health department, and had responsibility for information governance, resilience (emergency planning and business continuity), and tackling health inequalities. 
Harpreet is an Honorary Clinical Senior Lecturer at Glasgow University, a Fellow of the Faculty of Public Health (FFPH), and a Fellow of the Royal College of Physicians of Glasgow (FRCP (Glas)). He is on the Steering Group of Scottish Health Action on Alcohol Problems (SHAAP), and a Board Trustee of UK-Med, a UK charity.
Registered Interests for Dr Harpreet Kohli
Back To Top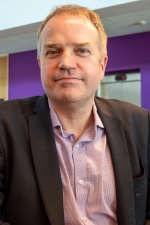 Philip Matthews
Phil Matthews has worked on sustainable development and climate change for over 25 years in the public, private and third sector. He is currently the Executive Director of NuLeAF (Nuclear Legacy Advisory Forum), representing local government on nuclear decommissioning and waste management.  He previously served as the Sustainable Development Commission's (SDC) Senior Policy Advisor and Acting Director in Scotland, auditing the Scottish Government's performance and reporting to the First Minister. He also worked for nine years as a Partner/Director of CAG Consultants, delivering a range of strategic work on climate change mitigation and adaptation. 
Phil has previously held a number of non-executive roles including Chair of Transform Scotland and Non-Executive Director of Zero Waste Scotland. He holds an Honours Degree in Geography from Edinburgh University and a Masters (with Distinction) in Environmental Change and Management from Oxford University.
Registered Interests for Philip Matthews
Back To Top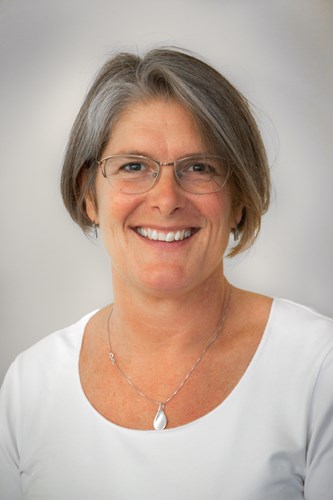 Nicky Chambers
Nicky has 30 years experience in supporting organisations and individuals respond to, and benefit from, the threats and opportunities of transitioning to a sustainable economy. She works with private, public and third sector clients with a particular focus on innovation, finance and impact measurement. She is also a mentor for several entrepreneurship programmes.
She has a degree in Environmental Science, MSc in Environmental Technology from Imperial College and has completed a Cambridge University course in Sustainable Finance.
Registered Interests for Nicky Chambers
Back To Top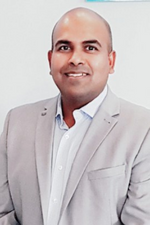 Dr Vinay Mulgundmath
Dr Vinay Mulgundmath qualified in chemical engineering from the University of Ottawa, Canada and has provided consulting services in power generation, oil and gas, and wider energy sectors. He is currently the Chief Technologist at The Net Zero Technology Centre in Aberdeen. Dr Mulgundmath Vinay served as a Board member of the Scottish Energy Advisory Board, chaired by the First Minister. He is a Non-Executive Advisor to Scottish Carbon Capture and Storage, Scotland's Hydrogen Accelerator and an Honorary Administrator at University of Aberdeen's Directorate of Research & Innovation. Dr Mulgundmath is a guest lecturer at various universities.
Registered Interests for Dr Vinay Mulgundmath
Back To Top