Eleven multi-stakeholder area advisory groups were created across Scotland to contribute to the development and delivery of the first river basin plans. These groups provided a platform for disseminating information on topics such as the new WFD classification scheme, setting objectives, the implementation of appropriate measures and provided a crucial communications network. Discussions, questions and information from these groups continue to make a significant contribution to informing and the river basin planning process.
Developing the plans for the second cycle has provided an opportunity to review the function of these groups, using a combination of feedback from members themselves and from consultation responses. The message was clear: the focus of engagement must now shift towards delivery if we are to achieve our ambitions.
For each of the geographic areas we intend to continue correspondence with stakeholders electronically using emails or via our website. This will ensure that all interested parties are kept informed on progress or policy development, can identify opportunities to align work and work together to achieve multiple benefits, and also to identify potential new partners to assist in delivery.
In addition, active engagement and partnership working will be targeted at the appropriate scale. This may involve small delivery groups at a single waterbody level or a single catchment or a larger partnership group working across several catchments. Work will be prioritised by:
environmental objectives set out in the plan;
focusing efforts in areas where there is a concentration of pressures;
seeking opportunities to work with partners and align with their objectives to achieve multiple benefits.
This approach will also allow us to be more integrated with Flood Risk Management, and allow consideration of the water environment in a holistic way.
For more information contact us.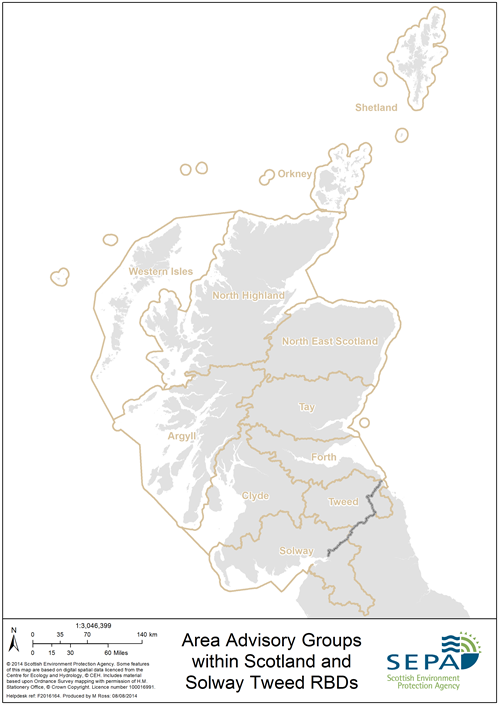 Current AAGs: