Solway Area Advisory Group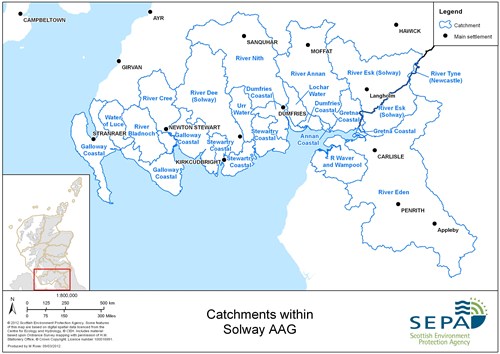 Latest news
We are currently looking at the distribution of objectives in the Solway area to identifying where we need to focus our efforts and develop delivery partnerships. RBMP coordinators will also work with our existing partners to develop the communication network for the area.
Area advisory group membership
List Current list of Solway AAG members 
Area advisory group meetings
Please contact us if you require agendas, minutes or presentations from previous meetings.
Solway area management plan
During the first cycle the Solway area management plan was developed by the area advisory group. There is also a draft South Solway area management plan that has been developed by the area advisory group. For current information about river basin planning please use the Water environment hub.
Contact us
For further information, please contact us.