Head of Hydrological and Flooding Services
Flooding is one of this century's biggest environmental challenges, and tackling it is a top priority service which SEPA delivers for Scotland. Doing this effectively demands expert science and a real understanding of how society must adapt and work within our changing environment. Hydrological and Flooding Services is at the heart of how SEPA will achieve that.
As Scotland's national flood forecasting, flood warning and strategic flood risk management authority SEPA leads the way in flood risk management in Scotland.
We are committed to ensuring that the impact of flooding in Scotland is reducing and we need dedicated, innovative professionals to join us to ensure that we deliver on our commitment.
To support this vision we are recruiting for a Head of Hydrological and Flooding Services to lead SEPA's hydrological and flooding services.. The successful candidate will lead a dispersed function across Scotland and will directly line manage five unit managers and have overall responsibility for around 160 staff across a range of business units and disciplines.   
You can also find out more about what we do at SEPA on our website and on our You Tube page.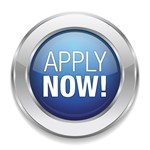 Job particulars
| | |
| --- | --- |
| Job title | Head of Hydrological and Flooding Services |
| Vacancy reference | EF24424 |
| Location | Flexible (SEPA Main office – Stirling, Angus Smith Building (Eurocentral – Maxim Business Park), Aberdeen, Dingwall, Perth, Edinburgh) |
| Contract length | Permanent contract |
| Salary | £60,513 - £69,767 |
 A full job summary and person specification can be found on our recruitment pages.
What will you be delivering?
Strategically lead SEPA's hydrological and flooding services creating a modern, efficient and effective service which adds value to SEPA's work and benefits stakeholders.
To manage operational delivery of SEPA's Hydrological and Flooding Services. This will include flood incident management, reporting on the state of Scotland's water environment, planning advice and development and implementation of new monitoring and assessment techniques.
Innovation, to identify opportunities for improvement and deliver innovative, efficient and effective solutions to capitalise on these both in the short and long term.
To develop and lead a number of key internal and external relationships. To identify, review and develop positive and productive strategic and operational relationships with key partners. In particular ensuring that effective arrangements for working with Scottish Government, category 1 responders, local authorities, Scottish Water, Met Office, industry and other partner organisations are in place.
Positioning SEPA Hydrological and Flooding services, providing advocacy, policy and legislative support where required. Ensuring that the integrity and reputation is safeguarded and positively positioned in the media and public arena. In this regard the post holder will be recognised a national level, representing their specific area of science for SEPA, Scotland or the UK on appropriate committees.
Manage financial and non-financial resources ensuring that staff are motivated and developed to deliver success, developing a collaborative culture, and promoting staff behaviours that are consistent with SEPA's organisational characteristics. Ensuring that our budget is utilised effectively and that capital plans and investments are successful.
Work with other members of the Portfolio Management Team to ensure effective leadership and management of a flexible and integrated portfolio.
Skills required
You will be qualified to degree level in a relevant science discipline with preferably a post graduate degree. Key skills include:
Represent SEPA positively and professionally on external groups, at conferences, etc.
Build mutually beneficial networks and relationships that add value to SEPA and contribute to the achievement of One Planet Prosperity, and our Flooding Strategy.
Demonstrate a highly detailed understanding of strategic plans for Flooding Services and others across SEPA.
Contribute to strategic organisational management through membership of the Evidence and Flooding Portfolio Management Team.
Plan the work of the function; facilitate the development of and sign off action plans for specific projects.
Ensure good governance across your function. This includes compliance with all statutory responsibilities; such as Health and Safety, and Equalities; as well as risk and resilience, organisational policies and procedures, and SEPA's Standing Financial Instructions (SFIs).
Bring learning and new ideas into SEPA, adapting them to suit the organisation and inspiring colleagues to get behind them.
Promote collaboration across SEPA and with external partners.
Demonstrate continuous improvement in the understanding of the impact of flood, ensuring high quality, robust information and advice is available to support Flood Risk Management across Scotland.
Continue to develop the knowledge of the service and share expertise with stakeholders delivering Flood Risk Management projects.
More details of the qualifications and skills required can be found within the job description. 
Personal attributes
Candidates must be able to demonstrate the following attributes which are key to the success of a strategic leader:
High personal resilience.
Integrity; positive role model.
Drive to make improvement and overcome barriers and obstacles.
Open and consultative approach with staff and stakeholders.
Tenacity.
Genuine desire to do the right thing.
Terms, conditions and benefits
You will be expected to work 35 hours per week.
We also have a flexitime scheme in place. You will be given 28 days annual leave pro rata, we also offer seven additional public holidays. Further information on all our benefits can be found on our website.   
At SEPA we recruit based on merit and are committed to promoting diversity throughout our organisation. That is why we proudly use the "Happy to Talk Flexible Working" as well as the "Disability Confident Employer" Logos and on all our job vacancies
Closing date
The closing date for applications for this post is Sunday 11 February 2018 at midnight.