Salmon on the River Garry
Working with rivers is a major part of what we do at SEPA, both in flood prevention as well as in our capacity as a regulator. A good example of our protective and rejuvenative work with rivers was delivered in 2017 along the River Garry. We undertook extensive work with Scottish and Southern Energy (SSE), the Tay District Salmon Fishery Board (TDSFB) and other stakeholders for a number of years to deliver major improvements to the ecological quality of the River Garry - whilst minimising any impact on electricity generation from the Tummel Hydro Scheme.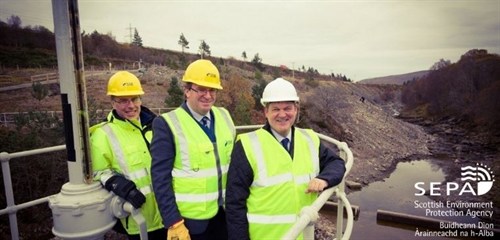 The River Garry was once a relatively abstracted river, due to its waters being diverted to the Tummel hydropower scheme. A ten-mile stretch of this river had in fact been dry since the mid-1950s. As a direct result this river's ecological status was quite unsurprisingly classified as "bad". The challenge of this project to improve the river's ecological status was to ensure that we could get enough water flowing again on the river to allow salmon to return, whilst not impacting the important benefits that renewable energy provided through the power station.
The work conducted included the removal of the Struan weir, which had been acting as a barrier to migrating salmon, as well as allowing a sustainable amount of water to flow for the first time in over 60 years from Pitlochry dam. The results have been very heartening. Salmon are leaping once again in the River Garry, a sight that was widely assumed would never be seen again. David Summers, director of TDSFB, hopes that "this will ultimately see an extra 1,500 salmon registered on the Pitlochry fish counter annually, bringing local benefits for both angling and general tourism." Moreover, the increasingly natural flow of sediment produced now that the water is flowing again is improving the ecological health of the river further downstream as well.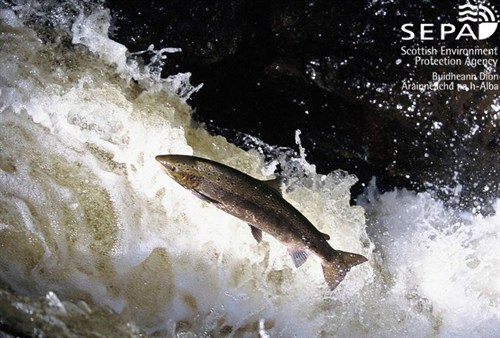 The collaborative work between ourselves, SSE and TDSFB harnesses our belief in the power of One Planet Prosperity. In removing the Struan weir, and allowing water to flow once more from the Pitlochry dam, more ecologically appropriate ways are found of operating in harmony with Scotland's iconic Perthshire rivers. The success of this has led to an extension project to return water to an additional six kilometres of upstream river, which is currently underway. By working together the three organisations, along with other local stakeholders, have been able to balance tangible environmental improvements, sustained renewable energy production and local socio-economic wealth. Read more from our press release.
River Garry - One Planet Success

Economic

• Generating capacity of the Tummel scheme minimised

• Tourism bolstered

• Angling benefits

 

Environmental

• Salmon returned to the river after over 60 years

• River Garry no longer labelled as having a "bad" ecological status

 

Social

• Local and national pride at the return of salmon to the area

• More visitors attracted to the area

 
This initiative is targeted at the following Sustainable Development Goals (SDGs):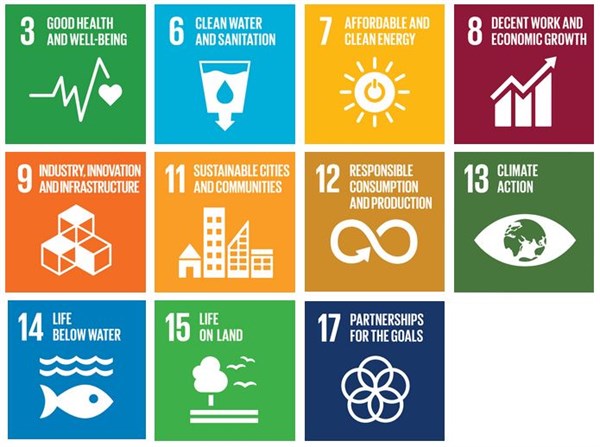 You can find more examples of One Planet Prosperity in action here.