Scotch Whisky and renewable energy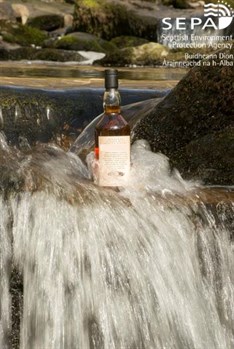 Whisky is one of Scotland's proudest and most iconic industries, supporting over 40,000 jobs with 20 million oak casks lying in maturation across the country. On top of this socio-economic success, the Scotch Whisky sector is also one of the most consistently compliant sectors that SEPA regulates. As our Scotch Whisky sector plan indicates, 94.7% of Scottish Whisky distilleries meet the environmental compliance regulations. The sector clearly recognises that in order to thrive sustainably, it must operate in harmony with the environment's resources. As such, innovative new practices are being forged by the industry that not only meet the environmental regulations, but go above and beyond them; unlocking the ecological and socio-economic benefits of one planet decision making.
Through working with SEPA the industry is recognising and limiting its reliance on fossil fuels. The Scottish Whisky Association (SWA) member companies have agreed to ensure that 20% of their primary energy requirements will be from non-fossil fuel sources by 2020, with an escalated target of 80% by 2050. The industry is also pushing itself to make all of its packaging out of 100% recycled, and recyclable, materials. Some of the most exciting work in the sector is coming from re-assessing the uses of the distilling processes' by-products, such as draff, which is the spent grain left over in the mash-tun. While draff has traditionally been used as cattle feed, new ways of utilising it are being explored.
A key example of this innovative use of draff comes from a £50m, 7.2MWe biomass combined heat and power plant built at Rothes under a joint venture (Helius CoRDe Ltd, now Rothes CoRDe Ltd) comprising of a number of major distillers in the Speyside area in the North East Highlands. The plant was unique as it was the first time that a biomass power station capable of utilising wet biomass had been built and it also sourced all its fuel locally. The power station is fuelled by 130,000 tonnes wet draff received each year from the local CoRD distilleries, as well as being supplemented by locally sourced, sustainable woodchip. It produces enough electricity, after the site's power demands are taken care of, to supply electricity to the national grid for over 7,600 homes. This takes care of a significant proportion of the power requirements of Elgin. Moreover, this plant also produces a liquid animal feed known as Pot Ale Syrup. CoRDe have estimated that this plant will save around 46,000 tonnes of CO2 per year in comparison to a similarly sized coal-facility.
This is an excellent example of how strong collaborative working between SEPA and industry can provide win-win solutions for Scottish businesses, helping them become more sustainable, efficient, profitable and competitive. In reconsidering the use of draff, the Scotch Whisky industry is enjoying the benefits of One Planet Prosperity. By recognising and acting with conviction on environmental initiatives such as this, the industry is unlocking new avenues of socio-economic health. The environmental credentials of the Scotch Whisky industry helps to enhance the reputation of their world-renowned product.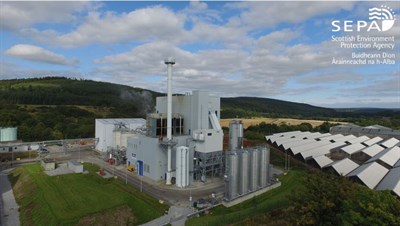 Biomass Boiler - One Planet Success


Economic

• Reputation of Scotch Whisky industry enhanced

• Significant investment in innovative and modern technology sets Scottish business apart from competitors

• New business opportunities created e.g. energy, and animal feedstock

• Businesses are more profitable and can grow more sustainably

• Distillers materials kept within the circular economy

 

Environmental

• Reduced dependency on virgin fossil fuels

• Businesses have smaller carbon footprint

• Cleaner source of energy generation

 

Social

• More jobs for local and rural communities

• More visitors attracted by high quality Scotch products and environmentally sustainable distilling

 
This initiative supports the following Sustainable Development Goals (SDGs):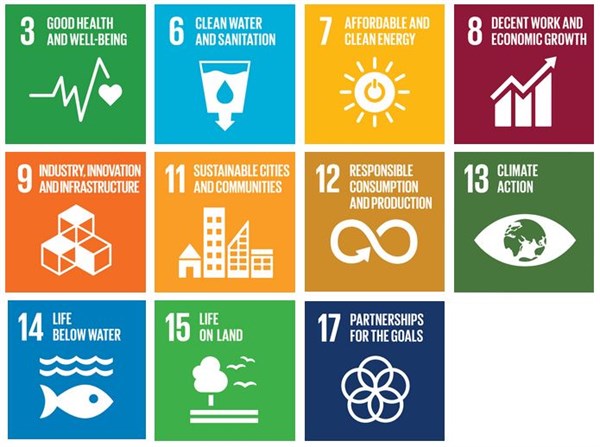 You can find more examples of One Planet Prosperity in action here.