Our Climate Change Commitment Statement
Climate change is one of the biggest challenges that the world is facing. Here in Scotland, we already have some of the most ambitious greenhouse gas reduction targets in the world, and the Scottish Government's Climate Change Bill stretches this ambition further.
SEPA wants to play as powerful a role as possible in helping Scotland deliver this world leading climate change action. We want to help to position Scotland as a prosperous, resilient and socially inclusive nation which makes the most of the opportunities afforded by a low carbon and circular economy.
This climate change commitment statement sets out this ambition and the targets we are setting ourselves.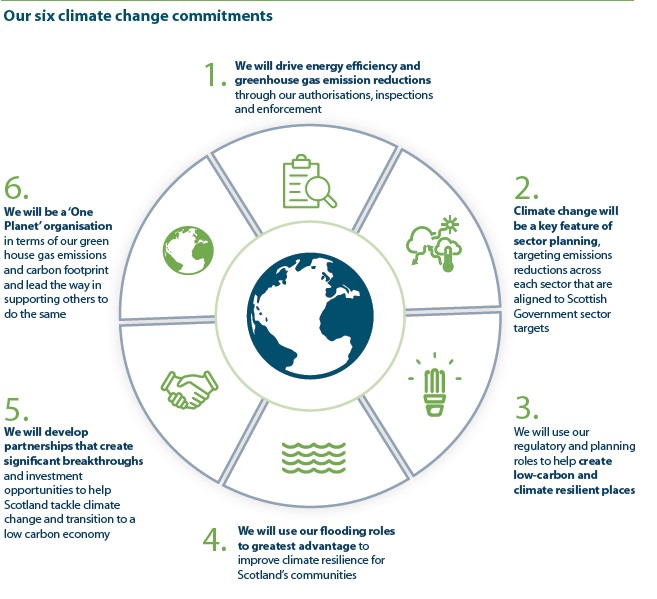 For full details, please see the below PDF document.