New Technical Team Manager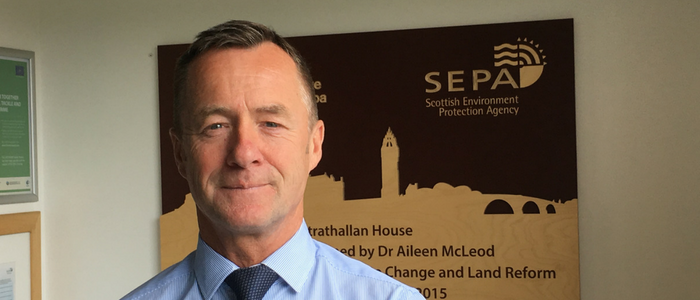 4 June 2018
The Scottish Environment Protection Agency (SEPA) has appointed Iain Brockie as Technical Team Manager for the LIFE SMART Waste project.
Mr Brockie brings a wealth of experience to the project. He has worked for SEPA as an Enforcement Specialist for over seven years, focusing on issues related to breaches of environmental legislation across a number of media. He has wide experience of co-ordinating complex waste crime investigations and joint working with partner agencies. Prior to this he had an extensive career in policing where he ultimately attained the rank of Detective Chief Inspector with responsibility for overseeing the day to day operation of Strathclyde Police Force Intelligence Bureau.
In his new role, Mr Brockie will lead the existing Technical Team and oversee the delivery of technical actions in the final stages of the project. Reflecting on his appointment he said,
"I am delighted to have the opportunity to manage the exciting final stages of this ambitious project. The team has already undertaken a considerable amount of work and we still have a lot to do in a very short space of time. It will be a challenge but I am confident that we will deliver the planned intelligence-led interventions and further develop LIFE SMART Waste's innovative approaches, tools and techniques in the process. Our findings and recommendations will undoubtedly inform policy and legislation that have an impact on tackling waste crime in SEPA and also across Europe."
 For further information about the project, please contact lifesmartwaste@sepa.org.uk.

 Back to News and events