Keynote address to Waste Management industry, London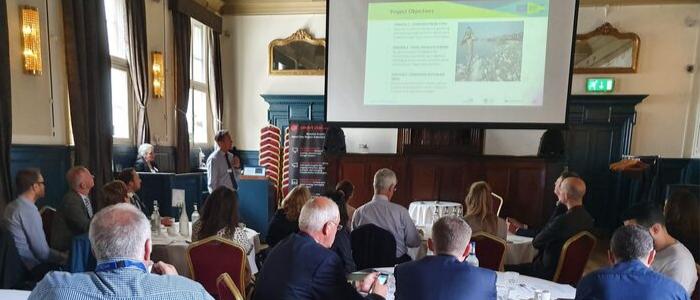 15 July 2019
Iain Brockie, SEPA's Technical Team lead for the LIFE SMART Waste project, joined a Waste Management Smart Class 2019 in London on 10 July 2019 to deliver a keynote presentation entitled "Life SMART Waste – Innovative Ways to Understand, Tackle and Reduce Waste Crime".
The Waste Management Smart Classes aimed to show key stakeholders how deploying the latest digital technology-enabled solutions and best practices can help increase the efficiency of waste collection, separation and disposal, and facilitate the transition of the UK waste market to a circular economy. Keynote presentations to delegates - including representatives from UK local authorities, industry representatives and public sector agencies - gave real world insight into collaborative initiatives, digital journeys and the adoption of emerging, transformative technologies and data-driven insights.
This keynote LIFE SMART Waste project presentation, focused on some of the innovative digital and data-driven tools and techniques that are being developed. The presentation provided an update on the training resources, guidance and policy work that will continue after the project has ended. An outline of some joint work SEPA are undertaking with INTERPOL in relation to China's recent restrictions on plastics importation was also provided.
For further information on the event, visit the Smart Classes web site.
Back to News and events