Scottish Land Commission Sustainable Growth Agreement
The Scottish Land Commission (SLC) was established on 1 April 2017 as a result of the Land Reform (Scotland) Act 2016. Their vision is a "fair, inclusive and productive system of ownership, management and use of land that delivers greater benefit for all the people of Scotland". The SLC are guided by objectives to increase the productivity, diversity and accountability of the way land is owned and used in Scotland.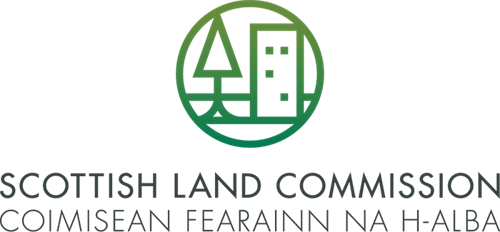 The primary objective of this SGA will be to create a new collaborative framework for dealing with vacant and derelict land in Scotland that will harness a broad range of expertise, skills and creativity that unlock inclusive sustainable growth opportunities.
To achieve this we will:
establish a national task force with representation across the public, private and third sectors that will take ownership of tackling the problem of long-term land vacancy and dereliction.
develop and publish a 10 year strategy for eradicating the problem of long-term land vacancy and dereliction that incorporates ambitious targets and performance indicators and commands wide-spread support at both the local and national level.
work with local authorities to support their key role in delivery and raise the profile of the social, economic and environmental opportunities of tackling long-term vacancy and dereliction.
develop practical tools to support better decision making at a local and national level.
create a safe space for innovation and collaboration and bring together a broader range of expertise to create and help deliver more ambitious outcomes.
 For the full details of this Sustainable Growth Agreement, please see the below PDF document.

Scottish Land Commission SGA - PDF