Scottish Water Sustainable Growth Agreement
Under this Agreement, Scottish Water and SEPA are committing to develop, trial and then seek to deliver (with partners) innovative ways of:
Managing rainwater and waste water drainage to help protect the social, economic and environmental wellbeing of Scotland's towns and cities in a changing climate.
Helping generate wealth not waste by maximising the recovery of resources from Scotland's sewage and cycling them backinto a circular economy.
Making choices about how to invest in protecting the quality of Scotland's water environment that minimise energy and resource use and maximise social and economic benefit now and for the future.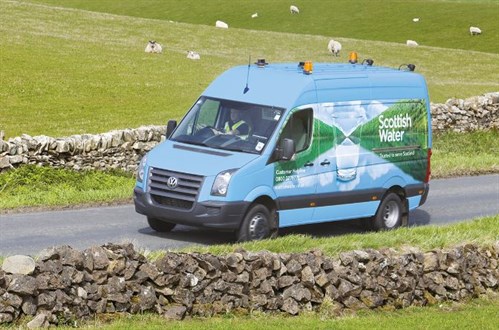 This SGA will primarily help Scottish Water in three key areas:
Climate change is likely to present a significant challenge to the capacity of rainwater and waste water drainage systems. Scottish Water's storm water management strategy recognises that society cannot continue to deal with the issue by building ever larger sewers. Increasingly, different ways to drain the urban environment are needed, working with local authorities and others to safeguard the future success of towns and cities.
Scottish Water interacts with river catchments from the top to the bottom, abstracting water for drinking and discharging treated waste water back to the environment. Improved scientific assessment techniques have substantially enhanced understanding of how environmental quality in river catchments is affected by a range of sectors. This increased knowledge provides new opportunities to make better investment choices to best and most sustainably protect and improve the environment.
In 2016 – 2017 Scottish Water recycled over 13 thousand tonnes of dry solids from waste water for use as a fuel, soil conditioner or fertiliser. It is seeking to contribute more to the circular economy by finding new ways to recover more resources from the wastes it manages and generates.
For the full details of this Sustainable Growth Agreement, please see the below PDF documents.