Shawfair Sustainable Growth Agreement
The developers behind the new town of Shawfair, in Edinburgh, have committed to a landmark Sustainable Growth Agreement (SGA) that is the first of its kind in the planning and construction sector. 
The three-year agreement between Shawfair LLP, Midlothian Council and SEPA creates a partnership that will work together to deliver a world class exemplar development within One Planet limits.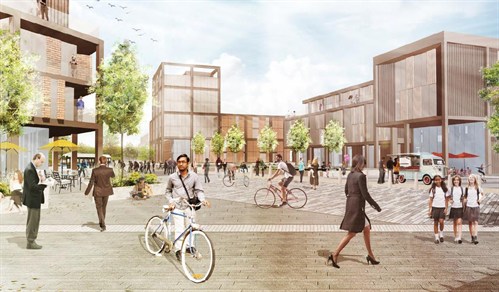 The shared vision of the three organisations recognises the effective partnerships created through the planning process to date, and identifies opportunities for increased collaboration in the future through great design, a commitment to low carbon heating, sustainable working practices, and the promotion of active travel and healthy lifestyles.
One of the key projects covered within the SGA is the planned delivery of a District Heating system for Shawfair's town centre, powered by surplus, zero carbon heat from the adjacent Recycling and Energy Recovery Centre (RERC).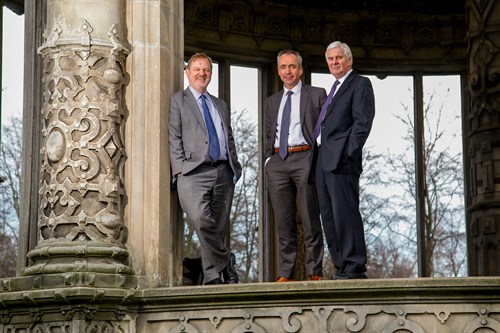 Image (L-R): Terry A'hearn (SEPA), Ed Monaghan (Shawfair LLP), Cllr Russell Imrie (Midlothian Council).
The success of our joint vision aims will be from the delivery of the following outcomes:
The creation of a well designed place for people to live and prosper and connecting people to their environment in a positive way now and in the future. This resilient, sustainable place will protect and improve the natural environment, encourage active travel and help people to reduce their carbon footprints through excellence in design.
A place that has efficient and low carbon buildings that use low carbon heat as standard, taking the opportunity to make use of heat provided by the
Recycling and Energy Recovery Centre and other low carbon opportunities within or adjacent to the site as they become available, and allows for the expansion of the heat network where opportunities arise.
The development of the "Shawfair Approach" that puts collaborative working and partnerships at the centre of new development.
The development of partnership working through a Development Management Forum to support the partners working positively together throughout the development process.
The Shawfair SGA is available in PDF to download.