First project e-newsletter published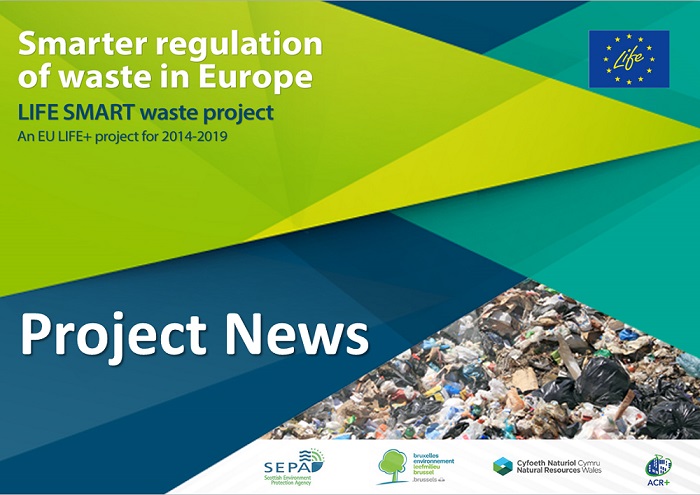 9 December 2015
The first of a series of annual LIFE SMART Waste project e-newsletters has been published with the goal of keeping you informed with news of our activity, events and publications throughout the life of the project.
Whether you are an environmental regulator, enforcement agency, policy maker, waste industry specialist or an interested citizen, we hope to illustrate how we are striving to achieve the LIFE SMART Waste project objectives and to deliver the expected outcomes.
The LIFE SMART Waste project is led by SEPA working in partnership with Natural Resources Wales, ACR+ and Brussels Institute for Management of the Environment (IBGE-BIM) to demonstrate innovative ways of understanding, tackling and reducing waste-related crime. The project newsletter will help us to provide updates on the progress we are making in developing, testing and applying new and modern ways of working, and also in demonstrating direct interventions to assess and target illegality in waste streams.
To sign up to receive the LIFE SMART Waste e-newsletters, follow the registration link.
Back to News and events