New Intervention Design Manual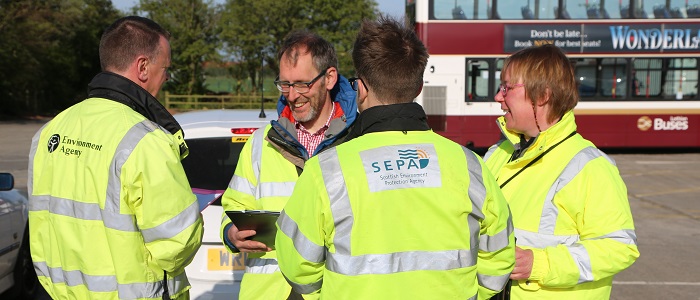 1 July 2016
The LIFE SMART Waste project has developed an innovative Intervention Design Manual for waste crime to give environmental authorities and others a framework for choosing and designing interventions and making intervention agreements with partners.
The initial Intervention Design Manual for waste crime was completed in April 2016 with input from the SEPA project team, Natural Resources Wales and external stakeholders. The aim is that this menu and design manual would be appropriate for use by any environment authority in any European country, subject to legislative and organisational variations between countries.
It is envisaged that the Intervention Design Manual will be further developed when used to select, design and establish partner agreements for the LIFE SMART Waste project's planned interventions. Also, in due course, the manual will be made available to the project's Hub community.
Back to News and events