Assessing the vulnerability of the Waste Tyres sector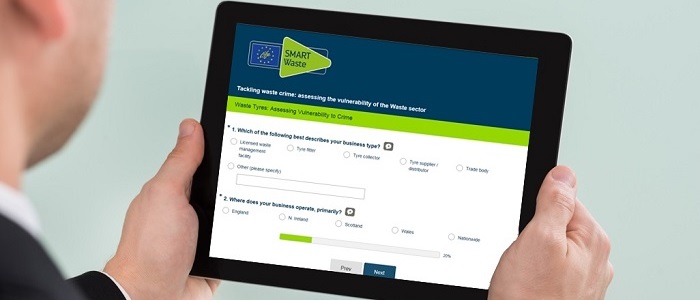 12 June 2017
The LIFE SMART Waste project is seeking the support of the waste and resources industry to complete a survey to help assess the vulnerability of the Waste Tyres sector to criminal activity.
LIFE SMART Waste, led by SEPA, is working with environmental regulators and enforcement agencies throughout the UK and Europe to better understand and tackle waste crime. SEPA's intelligence indicates that there may be significant criminal activity in the Waste Tyres sector within Scotland and beyond, making it a suitable sector for further investigation. 
The survey responses will help us to identify where, how and why criminals are able to enter, exploit and profit from illegal waste management activities at the expense of the legitimate waste tyre industry. These insights will help us to design and develop more effective ways to tackle this criminality.
If your work in the waste and resources industry has provided you with knowledge of the waste tyre sector, we would welcome your input.
To access the questionnaire (which takes approximately 10 minutes to complete) please follow the survey link   [SURVEY NOW CLOSED].
Thank you in anticipation of your support.
Back to News and events.