INTERPOL Pollution Crime Working Group, South Africa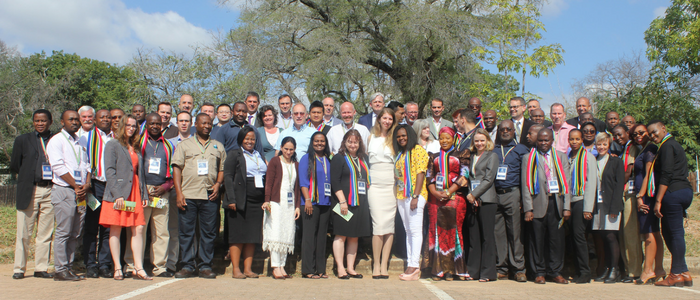 8 June 2018
The LIFE SMART Waste project was amongst the initiatives discussed at INTERPOL's Pollution Crime Working Group (PCWG) meeting at Skukuza in the Kruger National Park, South Africa from 22-25 May 2018.
The PCWG network meets annually to discuss new and growing global concerns relating to pollution crime, to share best practice in dealing with existing and emerging pollution threats, to plan joint operations and also to develop strategies. Matters discussed at the Skukuza meeting included an African perspective on addressing pollution crime, planning for an operation to tackle marine pollution, fraud in the biofuel and carbon emission trade and the prosecution of pollution-related crimes.
The new Executive Board of the PCWG was also elected at the meeting and this included the appointment of LIFE SMART Waste project representative, Willie Wilson (Environmental Crime Manager, SEPA), as Vice Chair, supporting the Chair, Joe Poux (USA). Mr Wilson is also UK National Coordinator for the Europol EMPACT programme.
As part of a presentation on combatting environmental (and specifically waste) crime, Mr Wilson gave the PCWG an overview of the LIFE SMART Waste project's recommendations for addressing barriers to joint working that environmental regulators and enforcement agencies typically encounter. He then proceeded to highlight the innovative approaches, techniques and tools being developed by LIFE SMART Waste, including the piloting of the project's Financial Risk Assessment Tool.
The Chairperson for LIFE SMART Waste Project Control Board, Calum MacDonald (Executive Director, SEPA), was amongst the interviewees in a SABC News feature on the PCWG meeting: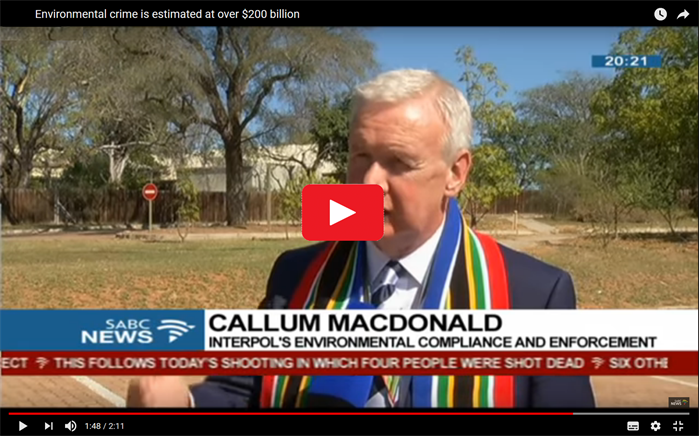 For more information about the PCWG, visit the INTERPOL website.

 Back to News and events