Criminal trends in the global plastic waste market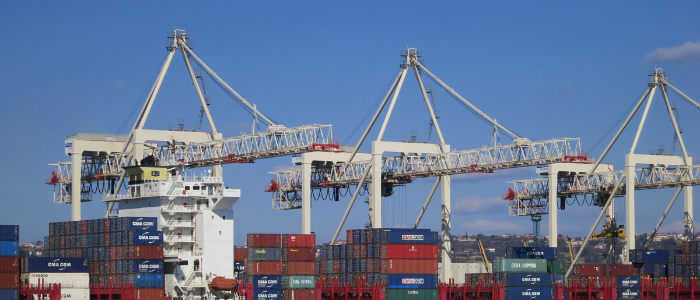 8 July 2020
INTERPOL and the LIFE SMART Waste project have prepared two strategic analysis reports dedicated and restricted to the global enforcement community:
An INTERPOL report on the criminal trends observed in the global plastic waste market;
A joint INTERPOL-LIFE SMART Waste report focused on the European plastic waste market.
Plastic waste-criminality has been identified as a growing threat, particularly since developments in 2018. To better understand this threat and how to tackle it, INTERPOL has been collecting and analysing official data from 40 member countries, on the emerging criminal trends in the plastic waste sector since January 2018, with financial support from LIFE SMART Waste.
In particular, the strategic analyses aim to identify:
Emerging trafficking routes characterising the illegal trade in plastic waste;
The nature and scale of the increase in illegal plastic waste management;
The evolution of the modus operandi and motives of criminals in the plastic waste sector;
The extent of the involvement of organized crime in the plastic waste sector and convergence with other crimes;
Risk indicators and case studies;
Recommendations for strengthening law enforcement responses.
The INTERPOL report provides a complete trend analysis covering all regions and mapping trans-regional routes of waste affected by illegal trade. Its executive summary focuses on key findings and recommendations dedicated to fostering law enforcement action.
The joint INTERPOL-LIFE SMART Waste report includes a complementary analysis conducted by LIFE SMART Waste of the European waste market.
The reports are intended to contribute to developing intelligence-based inspections and reinforcing waste enforcement within INTERPOL member countries. The reports are published on INTERPOL's restricted website, in the Environmental Crime section.
A public version of INTERPOL report, with sensitive information removed, will also be available in the coming months.
View the reports
To view the reports, please e-mail your request to us as indicated below, noting that distribution of the reports is restricted to law enforcement and compliance agencies only.
E-mail the LIFE SMART Waste mailbox, ensuring that you include the following details in support of your request:
Full name
Job role/title
Organisation
Country
Back to News and events